Scotchy goodness
WELL HULLO THERE, YOU. WE ARE ARDENT – A BUNCH OF MALADJUSTED WHISKY GEEKS WITH FAR TOO MUCH TIME ON OUR HANDS.
We spend our days zooming around Scotland on the hunt for some really nice whiskies to try. Sometimes, we'll like a whisky so intensely we'll buy rather a bit too much, and play with it in different casks. Ardent is our way of sharing these whiskies with the world.
Welcome to our Playground…
What is this ardent whisky lark all about?
You like scotch whisky? nice! us too. we're going to get along famously. our releases, many of them single cask expressions, are our way of sharing the joy of scotch with the world. We believe whisky is made for drinking (so don't let it gather dust!). We believe whisky should be fun (so leave the ceremony at the door…). Fundamentally, we believe in nae bullshit. Come along on a wee road trip with us over the coming years as we jaunt around the country in search of some great new drams.
OUR FIRST FORRAY
We have some one-of-a-kind drams coming up! A Chocolate Orange whisky, ideal for toasting over the festive period.
Rich chocolate-y notes combined with the unctuous Hungarian Wine Cask means this really is a special dram. And at 60% ABV, it'll be sure to cause a bonfire on the xmas pudding.

We also have our Deeside Rye Release, the first ever Rye release from Deeside Distillery. One of only a couple of Scottish Distilleries producing Rye Whisky, this is rich and spicy and ideal for a cracking old fashioned, or chucked in a glass with a splash of water.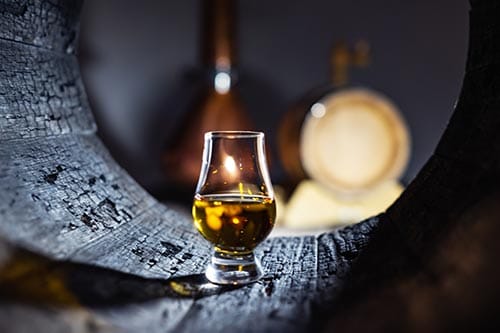 The 'Magnificent Seven' limited bundle
We are cooking up something special for a spring presale. this will include 7 limited-release 70cl bottles offered in this one-time unique ardent spirits bundle.